Whistler is a worldclass playground for biking, hiking, and skiing enthusiasts, and with its endless terrain, we think 2 weeks is the perfect amount of time for a holiday. Of course, most everyone wants a longer holiday to spend more time with friends and family, getting away from the daily grind. However, there are some tangible and intangible reasons to book a longer getaway in the mountains.
Get to Know the Mountain
Time spent on the trails and slopes is hands down the best way to get to know the mountains. When you only have a week to explore, you'll be spending the majority of your time getting the lay of the land and maybe only getting a few repeats of the same trail. While this isn't a bad option, if you're wanting to see progression in your skills, this simply isn't enough time. You can look at your first week in Whistler as your warm up, testing out all the trails, finding the ones you love, and then using your second week to really dial in your trail goals. Repetition is what creates new skills, and the best way to do this is to log more hours on the mountain.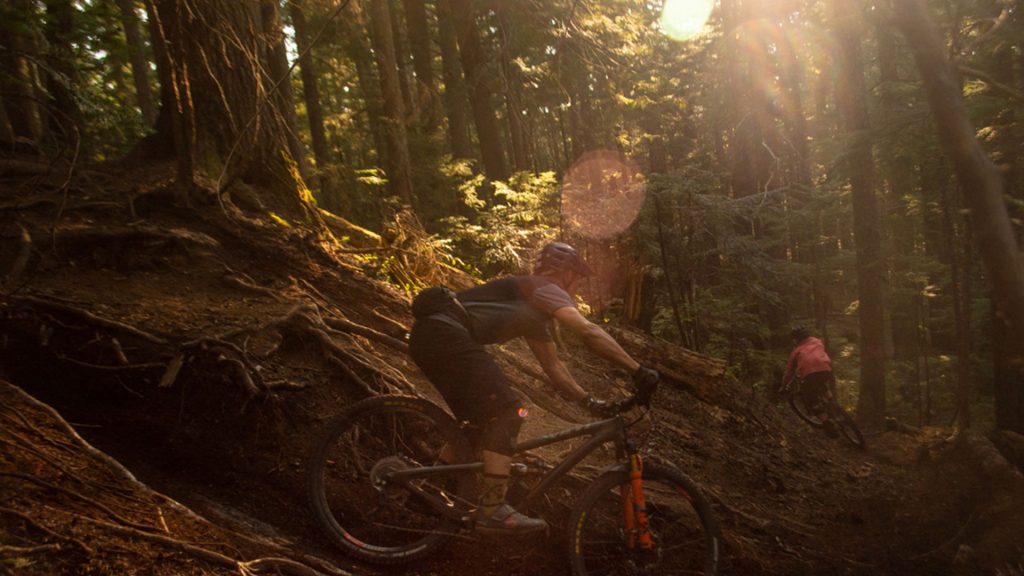 Cost Effective
You might wonder how taking a longer vacation would be cost effective, but there's a good case for this theory. A lot of people will break up their vacation time into several trips, giving the illusion of cheaper holidays. In reality, if you are already shelling out the money for a higher priced plane ticket, you might as well make the most of that purchase and take one longer vacation. You will literally cut flight costs in half when considering two one-week vacations versus a single two-week vacation. Often times, when booking longer vacations (10 plus days), the flexibility in dates will provide you with less expensive options with airlines.
One of the other ways you will save is when booking with us for extended holidays, you will receive a special, discounted rate per night. You can simply check online with your preferred dates and accommodation to see the rate, or contact us to learn more.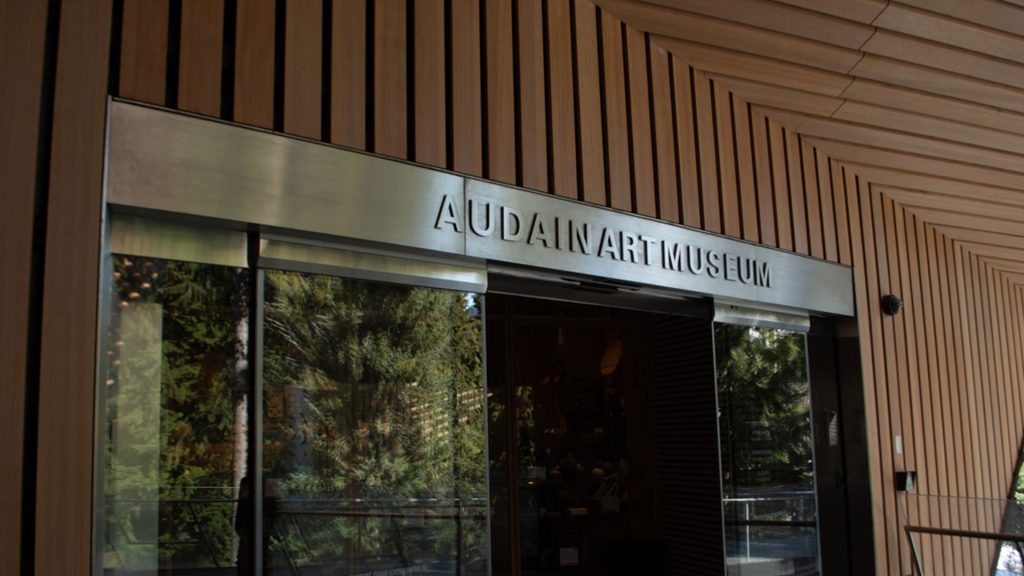 Live Like a Local
More time spent in Whistler means you'll have more time to become familiar with the off-mountain activities. We've been there, a shorter vacation in a mountain town means you're making the most of every second of daylight and "rest days" isn't a phrase in your vocabulary. A two week holiday to Whistler allows time for you to actually slow down a bit and experience aspects of the village you would normally miss on a shorter vacation.
Eat and Drink Like a Local
You won't regret eating and drinking your way through Whistler. With a large variety of restaurant and bar options, you could spend months here and not have a taste of everything. For a taste of local brews, Coast Mountain Brewery is born and bred here in Whistler. You can spend an afternoon in their tasting room in Function Junction, or try their beers on tap at local pubs and restaurants around the Village. To fuel up after a big day on the mountain, a local's favourite for food is Hunter Gather. This eatery focuses on locally sourced food, a casual and community oriented layout, and craft BC beers and wines. You'll definitely feel the authentic, Whistler community vibe at this restaurant, and if we were the betting type, we'd guess you'll frequent this spot more than once on your extended holiday.
Get to Know the Art Community
Make the most of your downtime by getting to know local culture through the Whistler arts community. One of our favourite museums to visit on a rest day is the Audain Art Museum. A beautiful building in and of itself, inside you'll continue to find beauty and originality through the permanent and rotating installations from BC artists. Its permanent collection of nearly 200 works of art spans from the 18th century to present day, and is a visual journey through the history of art from coastal British Columbia. For an even more localized experience, you can journey through the Whistler Museum to gain a better understanding of the events and people that created the mountain village we know and love today. Knowing the history of your beloved vacation spot further solidifies your connection to the Whistler community.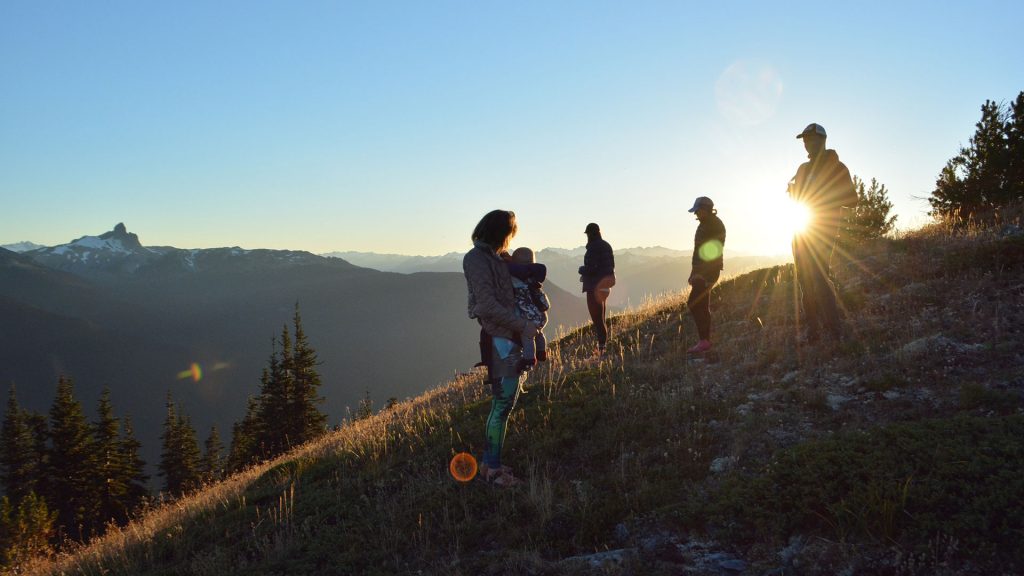 Reconnect with Friends and Family
Spending an extended vacation with friends and family offers the perfect opportunity to truly connect and get rid of external distractions. Quality time spent in the mountains will create memories that will last a lifetime. Experiencing your children fall in love with the outdoors, conquering challenging trails with friends, or snagging an epic powder day with the entire family are moments that you'll never forget. Booking in a longer stay means more opportunities to create those special moments together.
Our Favourite Units for an Extended Holiday
Taluswood Ridge 21 – This unit is perfect for a smaller group of up to 6 people located in the Creekside area of Whistler. This luxury home is a true ski in/ski out located slopeside with a private hot tub for relaxing at the end of the day. There's room for two cars at this location, making the 7 minute drive to the Main Village a breeze if needed.
Northern Lights 21 – This dream location is located within a 3 minute walk from the Whistler Village lifts, restaurants, and grocery store. Sleeping 9 people and a spacious layout, you'll feel right at home in Northern Lights 21 for an extended holiday. You'll even have your own, private hot tub to relax in at night, rejuvenating tired legs for another day of adventure.
Cedar Hollow 11 – This slopeside location puts you right in the middle of Whistler and Blackcomb Mountains. Ideal for a larger family or group of friends, this unit sleeps 9 people and has 3 bedrooms plus a den. This ski-in ski-out unit is walking distance to the village and has its own, private hot tub. For those coming to Whistler with bikes, it also has a private garage to safely store your bikes overnight.
Let us help you plan your extended Whistler vacation by booking with us today at www.holidaywhistler.com and taking advantage of our concierge services. We can help you secure your perfect vacation rental, as well as set up any activities for your stay. We even offer special rates when booking your ski, lift passes, or bike rentals through us. Specific questions or just want to book over the phone? Call us at 1-877-697-7776.