Downhill and trail biking in Whistler is a biker's dream. It's truly a mecca for riders, offering world-class trails, industry, and a chance to ride on the professional's training & racing grounds. As local riders, we have insider tips on transportation, passes and guides, what to do, and how to make it your best biking vacation yet. If you're looking for additional information on where to stay in Whistler for your biking getaway, check out this blog.
The Bike Park
With more trails and terrain than any bike park in North America, Whistler Mountain Bike Park will leave you amped and wide eyed for more laps than your legs can handle. You'll enjoy full days lapping the park on over 80 kilometers of trails, all while being hauled up the mountain by a handy lift.
Passes & Guides
Want to see the best of the best in Whistler Mountain Bike Park? Consider hiring a guide your first day to get a grasp of the layout of the park and get tips on the best trails to ride. If you're looking to see progression in your skills, hire a coach to expedite the process. You can hire guides or coaches through Whistler Blackcomb, or local guiding company, Arbutus Routes.
There are several options for bike park passes, anything from a day pass to a season pass. Check with our concierge services to see what savings we can offer you when booking a rental home through us.
Trail Biking
Wanting to earn your turns? You could spend the rest of your life visiting Whistler, and maybe, possibly, ride all the trails in the valley network. Whistler's comprehensive trail network is spread into several different zones, each offering a noticeably different style of trail. Here's our tips on how to get the most out of your self-propelled adventure.
Read Up
One of the biggest recommendations we have is to read up on the local trail network before you come. One of the best ways to do this is through a website called Trail Forks, and of course, they have an app for your phone. Getting familiar with the trail system before you come will give you more time to ride, and less time figuring out what trail intersection you're at. What's even better, after you download the BC Region on Trail Forks, you'll be able to access your GPS location on trail without using cellular data. We'll go ahead and promise you, this will come in handy.
Guides
If the thought of navigating a new and large trail network on your own is making your head spin, consider hiring a trail guide to show you the best of biking in Whistler. Guides will be able to show you the best the valley has to offer within your biking ability, and we can assure you, you won't regret it. The experienced guides will be able to not only give you a stellar day riding, but can give you the lay of the land in Whistler. This is unbelievably helpful, especially if you only have a few days to bike and want to make the most of it. Our favourite local guide company is Arbutus Routes. They're conveniently located in the Upper Village and known for their fun, experienced, and helpful bike guides.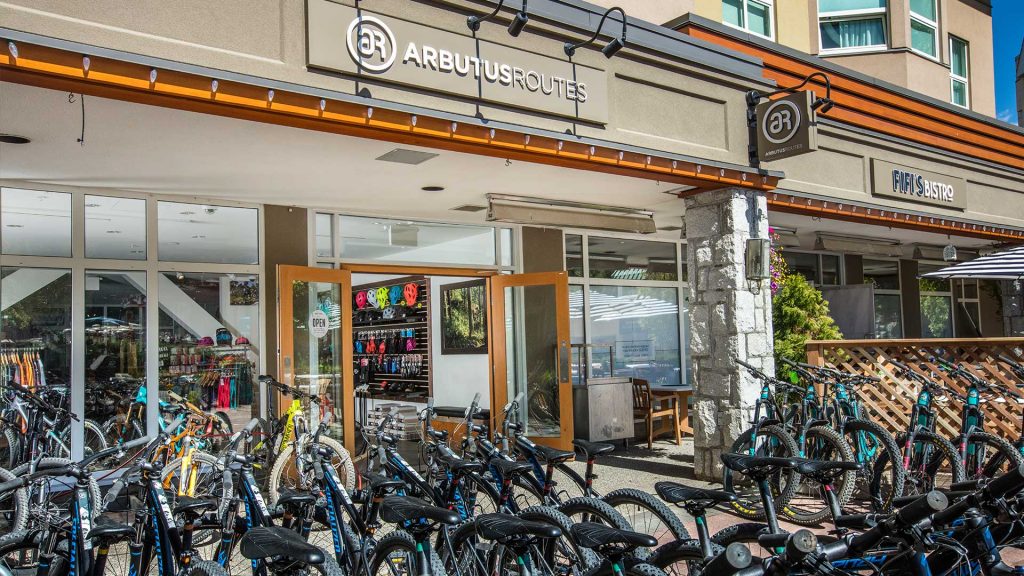 Renting & Bike Safety
One of the key components to biking in Whistler is making sure you have your bike sorted for the trip. While this sounds obvious, there are some key tips to think about when either booking your rental or bringing your own, and general safety tips for securing your bike around town.
Renting your bike
Considering it's the largest mountain bike park in NA, there are plenty of shops in town who specialize in renting bikes out. We have two general recommendations if you're renting a bike: rent early and check with the shop's rental policy on storing the bike overnight. If you're renting a home with a garage, this should be no issue, but if you're staying in a condo with a shared storage space, the shop might not let you take the bike overnight. Also, if you're renting your vacation home through us, check with our staff about bike policies in your desired rental unit.
Bringing your bike
Might sound obvious, but if you're bring your bike in a box or bag, make sure you bring proper tools with you to assemble it. From experience, we know it's a bummer to show up for a biking vacation and lo and behold, there's no pedal wrench. If you'd rather leave your bike setup to the professionals, make sure you schedule an appointment in advance with a local bike shop. Bike shops are notoriously busy during the summer in Whistler, so the shop (and in turn, you) will appreciate booking an appointment ahead of time.
Bike Safety
Make sure you bring or purchase a heavy duty lock for your stay in Whistler. Whether you're locking your bike in a shared storage area, or just needing to go to the grocery store after a ride, don't leave your bike unprotected. The best way to ruin a vacation is having your bike stolen!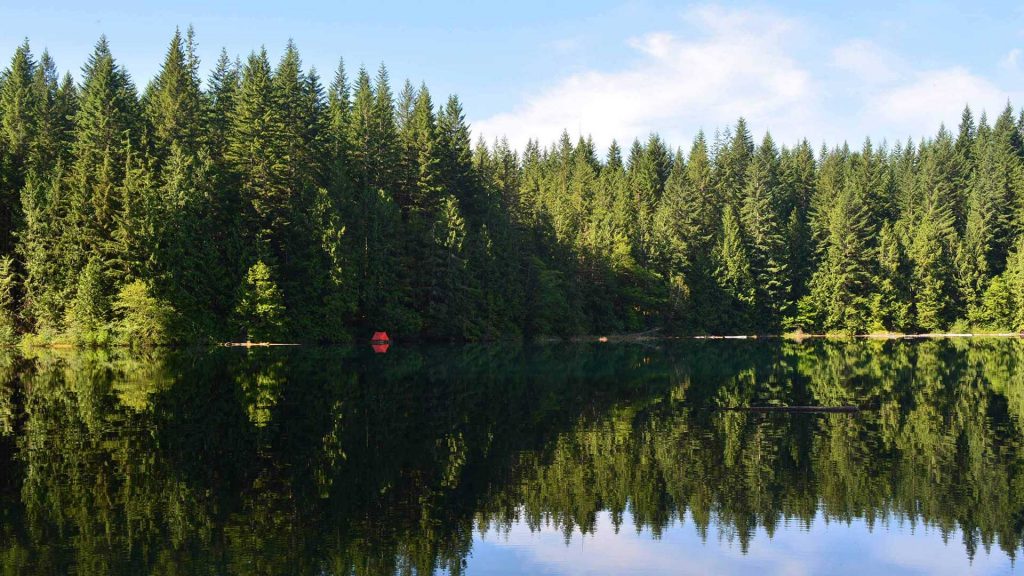 What to do in Downtime
Even though you're going to want to bike non-stop, realistically you're going to need to eat, give the legs a break, and maybe replenish depleted calories with a beer or two. Here's our top recommendations for those rare moments off the bike.
Where to Eat/Pubs
Whistler isn't short on options for food. Whether you're looking for healthy, hearty, cheap, or simply for the ultimate patio, we've got the list. Here's some of our top options and why we love them:
Nightlife
Whistler's famed party scene is not to be missed if you're looking for a big night out on the town. The locals favourites are:
Lakes
Nothing is better than taking a dip in one of our local lakes after a big day on the hill. The cold water will be refreshing and rejuvenating on tired legs, getting you ready for the next big day. Bike to the close by Lost Lake or Alta Lake, and enjoy the beautiful views Whistler has to offer off the mountain.
Events & Races
Want to get a taste of the local bike scene? There are several ways to get perspective on what a biker's life in Whistler is like. Whether you want to see a world class production like Crankworx, or ride in local, weekly races, Whistler has options to suit any rider.
Crankworx
Imagine 10 days of world class events, covering multiple disciplines of biking, and the most incredible mountain-town energy you can think of. This week is one non-stop party for mountain bikers you won't want to miss! You can sit back and watch the pros compete, or join in any number of the open events such as the Women's Only A-Line Session or the Garbo DH Race. Make sure you book your accommodation early if planning on coming to Crankworx, as this is one of the busiest weeks of the year.
Toonies
Don't know what a Toonie is? Well, first off, it's Canada's $2 coin that you'll commonly use when you come visit Whistler. For the purposes of this blog, it's the local Thursday night ride sponsored by Whistler's Off-Road Cycling Association (WORCA). If you want to join up with Whistler locals on a mapped route for a ride (or race), this is your night. You'll need a WORCA membership to join in the fun, which is greatly appreciated, as the funds go directly back into maintaining the world class trails you'll enjoy while you're in Whistler.
Phat Wednesdays
Know by the locals as World Cup Wednesday, you can try your hand at a timed downhill run through the Whistler Mountain Bike park. You'll be able to compete against amateurs and pros alike in a low key race atmosphere. Just like the Toonies, you'll need a WORCA membership to enter.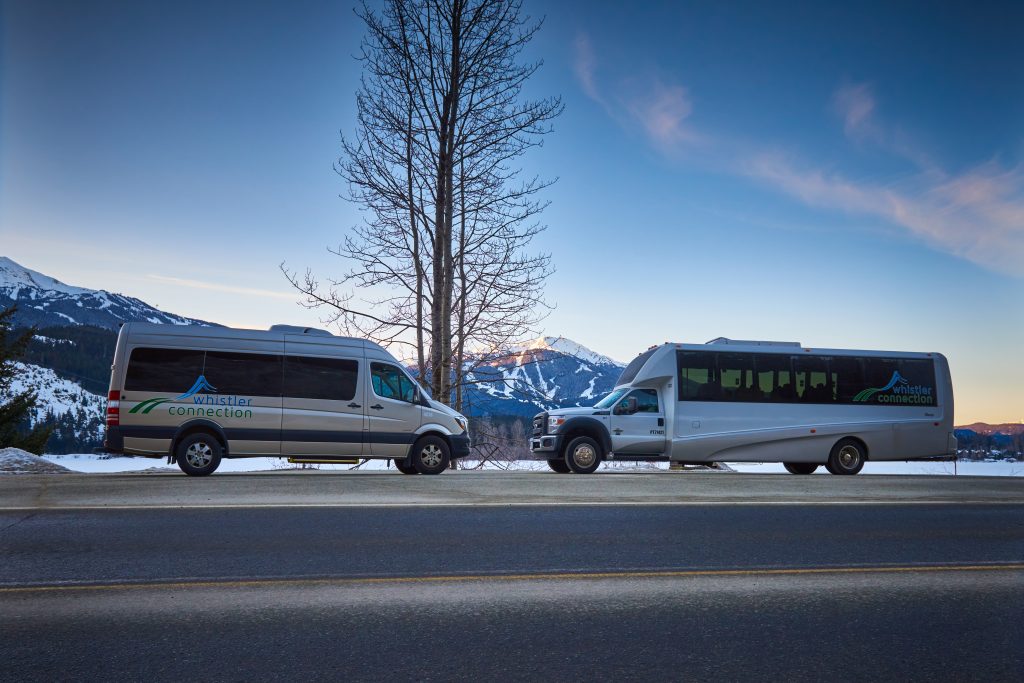 Transportation
Getting to and from Whistler is easier than ever these days, with plenty of transit options available. The two most common ways bikers get here, with or without bikes in tow, are via rental cars or one of the many group transit systems.
Group Transit
If downhill or trail biking in Whistler is at the center of your stay, we highly recommend ditching the car and using one of the many group transit options available. Not only are the airport transfers simple and efficient, getting around Whistler Village is a breeze without a car due to our local transit system. This will also save you any potential parking hassles or fees. Whistler Connection is a local favourite for airport transfers, offering dependable door to door service. We would be happy to set up your transportation to and from Whistler through our concierge services, just email us at info@holidaywhistler.com.
Rental Car
If you want to take advantage of trail biking in Squamish or Pemberton, you might want to consider renting a car for your Whistler getaway. Just keep in mind, if you aren't staying in one of our homes with parking or a garage on site, you'll need to look into finding overnight pay-parking in the village.
We hope this helps give you a grasp of how to plan your first biking vacation to Whistler. For more information on the best places to stay in Whistler, check out this blog, and give us a call at 1-604-932-2038 for more details on booking your ideal rental home. We would be happy to help you plan your best vacation yet!