With hundreds of kilometers of trails in Whistler, it can be a bit overwhelming planning a Whistler getaway with biking at its core. Whether you're just looking to commute by bike or wanting to lap Whistler Mountain Bike Park, we've come up with local tips to make the most of your summer bike holiday in Whistler.
Whistler Mountain Bike Park
A downhiller's dream, Whistler Mountain Bike Park is one of, if not the, best in the world for mountain bike enthusiasts. There is terrain for all skill levels, from beginners to professionals, and we highly recommend giving this a go if you're looking to ride in Whistler. The 80(+) kilometers of trails to ride and 5 lifts to access the mountain ensures you won't be forced to lap the same trail over and over again. You might however, do it by choice, as seen on Whistler Mountain Bike Park's video here.
For the full experience of the park, advanced riders can take the famous Top of the World trail more than 5,000 vertical feet down to the base of the park. However, some of the most tame biking in Whistler is in the bike park, so it's a perfect place to hire an instructor and learn the basics of mountain biking. If you decide you want to go sans guide, you can learn more about the different zones of the park here. We would be more than happy to set up rentals and lessons for you through our concierge services. You can find out more information about our concierge services here.
Some of our favourite slopeside accommodations are: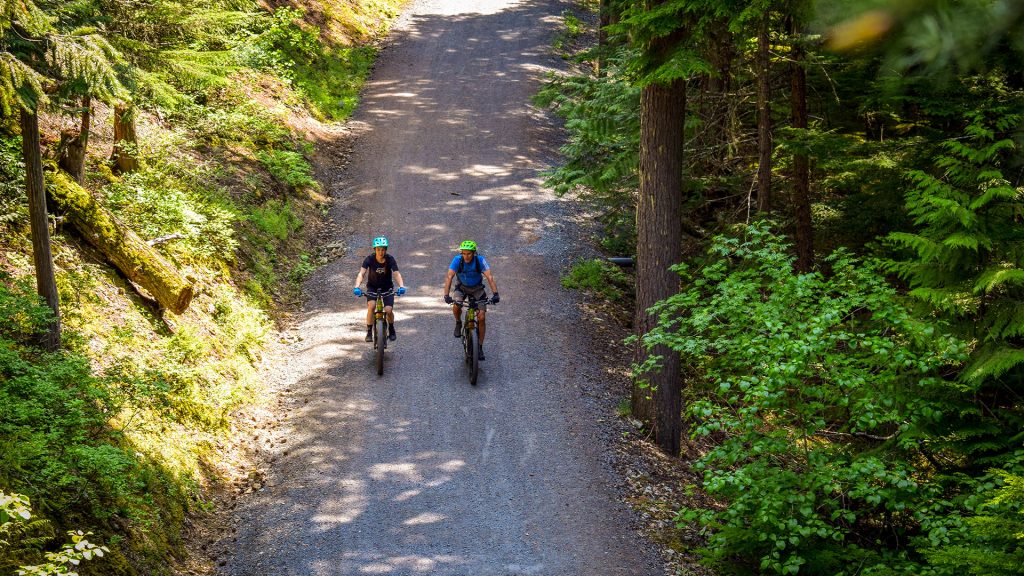 See Whistler via the Valley Trail
Whether you're coming to Whistler for exhilarating park laps, or you simply want to see more of the Village by bike, the Valley Trail Network is one of the best ways to explore Whistler. You'll be able to see some of the most beautiful parts of Whistler, all by self propelled power. With the large and easy to navigate trail system, you'll be able to get to anywhere you need via bike.
Bring your own bikes if arriving by car, or have a truly eco-friendly experience and come to Whistler sans car. You can find out more information on transportation from the airport to Whistler on our information page here. You can rent bikes through a number of local shops, grab a bike lock, and easily enjoy Whistler without the use of a car. To help plan your bike routes around the village, we've included a PDF map of the Valley Trail Network here.
We have several units that are perfect for those looking to have a bike-centered vacation in Whistler. Each unit is located near the trail system and is close to all the amenities of Whistler, so you can do everything via bike. Here are a few of our favourites: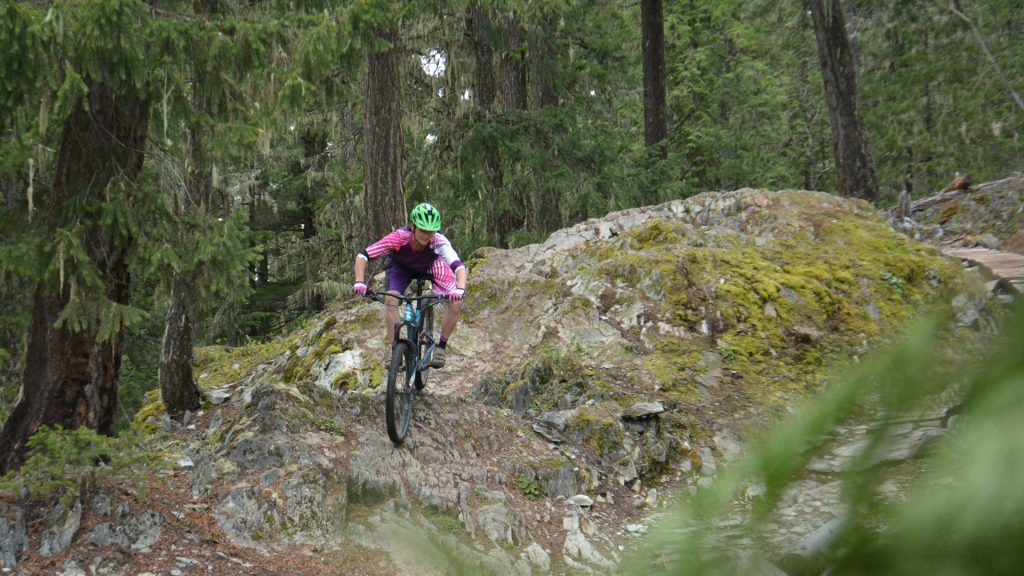 Cross Country Trails in Lost Lake
If you love XC riding, the Lost Lake trail network is an incredible introduction to trail riding in Whistler. Perfect for families and beginner to intermediate riders, this is a great way to get a feel for the Whistler trails outside of the bike park. The Lost Lake network is mainly comprised of winding double track trails made of pea gravel and more technical singletrack trails. The beauty of this system is the two types of trails overlap each other, so it's easy to duck back and forth between the two. This is great for those wanting to step-up the challenge and hop on singletrack, but also make for an easy exit if you get tired from technical riding.
We recommend downloading the Trail Forks app on your phone before you venture into the Lost Lake trail system. While a perk of Lost Lake is the overlapping trail network, the flipside of is the capacity to get off route. You can grab a map from a local bike shop before riding these trails, or use the Trail Forks app for live GPS location to make navigation easier. We also highly suggest a dip in Lost Lake after your ride!
Here are some of our recommended vacation homes just a short pedal to Lost Lake: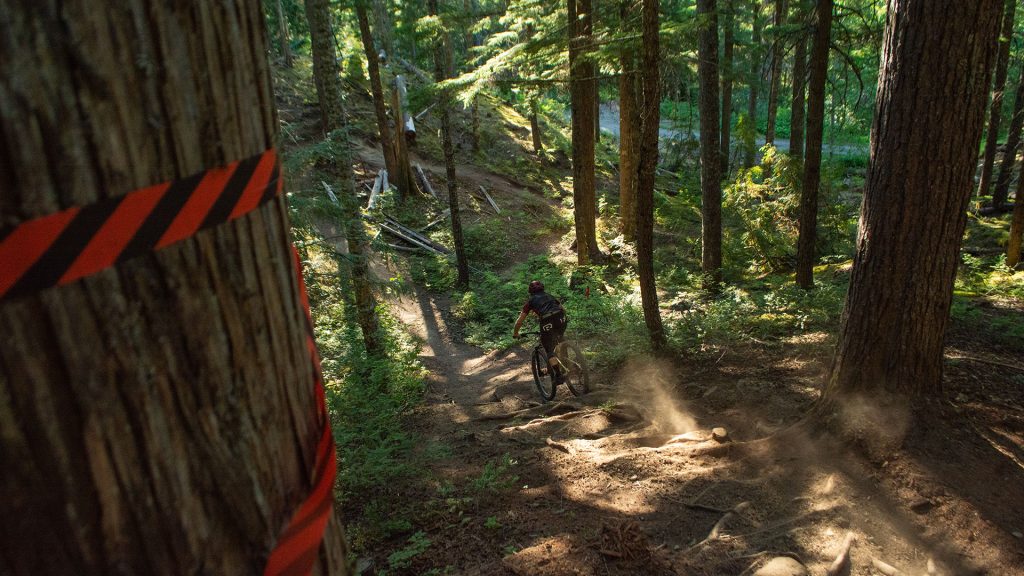 Earn Your Turns
After you've tested your skills on Whistler's XC network, try out the bigger climbs and descents of Whistler's network of singletrack trails that climb out of the Valley. They are made by world class trail builders and offer some of the most technical riding in the world. These trails are for intermediate to advanced riders and will definitely test your skills on the bike. Bring your own full suspension mountain bike or rent one when you arrive in Whistler. Leave the booking to us, as we are happy to set up your rentals through our concierge services, and just focus on exploring the hundreds of kilometers of world class singletrack trails.
If your aim is to bike up Blackcomb Mountain and enjoy the large network of technical trails stemming from this mountain, we have several locations that are perfect for your stay:
If you want easy access to the Westside trails or Whistler South Trails, Creekside is a great place to stay for your Whistler vacation:
Can't wait to ride the famed trails of Whistler? We would love to help you plan your ultimate biking getaway. Call us at 1-604-932-2038 or email us at info@holidaywhistler.com for information about accommodations, our concierge services, or any other questions you might have.