One of the best benefits of planning your holiday to Whistler is the abundance of events and activities to do, on or off the mountain, no matter what peaks your interest. From family friendly to romantic getaway, or the ultimate trip with friends, Whistler cultivates a scene that caters to everyone. With such a wide array of events and festivals this winter, we decided to pick our favourite highlights to share with you.
Winemaker's Après
January – April
Perfect for any foodies, the Winemakers Après Series is a Whistler event not to miss. The series is hosted at Steeps Grill & Wine Bar in the Roundhouse lodge, providing the perfect opportunity to wine and dine on top of the mountain. You'll be able to sample local fare, carefully paired with delicious BC wines. You don't have to be a skier to take advantage of this special après, take the Village Gondola directly to and from the Roundhouse Lodge. However, if you are hitting the slopes all day before the event, the gondola is there to get you down the mountain after an indulgent afternoon. Hosted only once a month, January through April, be sure to check the schedule and get your tickets early by clicking here.
Fire and Ice Show
December 23 – March 25
Whether you're a skier, snowboarder, or neither, the iconic Fire and Ice Show every Sunday in Whistler will captivate anyone. Skiers and snowboarders take the stage on the slopes and perform aerial tricks through literal rings of fire. If that wasn't enough, this free event is accompanied by fire spinners, a DJ and fireworks display. The legendary show is every Sunday from December 23 – March 25 at the base of Whistler Mounting, kicking off at 6:30pm.
Whistler Pride and Ski Festival
January 20 – 27, 2019
Enjoy Whistler in the most colourful way possible for 8 days of world class skiing, parties, parades, and events. This festival started as a small weekend gathering in 1992 and has grown into one of the largest gay pride ski festivals in the world. Each day, the event is kicked off with guided ski and snowboard groups, followed by apres and evening entertainment. Be sure not to miss the opening day parade, starting on the slopes of Whistler Mountain, cascading down and through the Village to Olympic Plaza. For an extensive list of all the festivities and tickets, click here.
Rogers Hometown Hockey
February 9 – 10
Looking for a real Canadian experience? Spend the weekend in Whistler as Rogers Hometown Hockey comes to town with the ultimate lineup for hockey fans. It's a full weekend of events for hockey lovers, featuring a live game in Whistler Olympic Plaza, TV telecast of the Toronto Maple Leafs game, music and more. This weekend isn't only about spectating, make sure you bring your skates or use rentals on site to take advantage of skating outdoors at Olympic Plaza. Be sure to check out our Village North rentals, as they are closest to all the action. For more information on the weekend festivities, look here.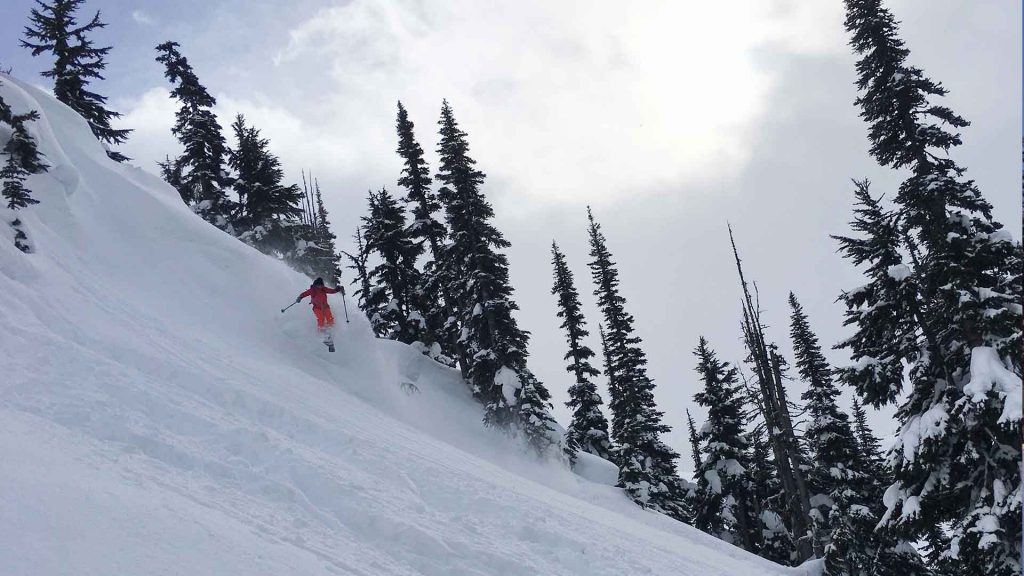 World Ski and Snowboard Festival
April 10-14, 2019
This 5 day festival truly embodies the ski and board culture in a dynamic way. Attending this festival is the perfect opportunity to get a taste of what Whistler's (and the global) ski and snowboard scene is all about. Bringing snow enthusiasts and athletes from all over the world, you're sure to leave this week electrified and already planing your 2019/20 season. Photography, filmmaking, ski and snowboard competitions, parties, and music make up the bulk of the experience but doesn't do the extensive schedule justice. For the full lineup, check out the WSSF site. Here are four of our favourite highlights:
Multiplicity by Mountain Life
Have you ever looked at Instagram, watched a ski movie, or heard a story from a friend that made you so ready to strap your boots on you couldn't sleep? Take that feeling and magnify it at Multiplicity, an evening of storytelling, photography, and video. You'll walk away from this night amped and ready for a week dedicated to celebrating ski and snowboard culture that draws in so many from all over the world.
Ski & Snowboard Big Air
Top athletes from all over the world and energized spectators show up for one of the world's best Big Air Competitions. This is the last competition on the Big Air roster, so you'll be sure to see athletes pulling out all the tricks to impress the judges and crowd. Located at the base of Whistler Mountain, the energy from the Village will be legendary as the town comes together to cheer on these impressive athletes.
72 Hour Filmmaker Showdown
Talented filmmakers are challenged to produce short films, with only 72 hours of production time and within 100k of Whistler Mountain. These tight parameters test talent, gumption, and originality for producers and subjects alike. See who the judges crown Best of Show at a local's favourite WSSF event.
Twisted Tea Slush Cup
After a week of watching the pros perform and being inspired by videos and photos, you might be amped enough to take the stage yourself at the Slush Cup. This is your chance to ski or board off a jump into (but possibly gliding over) an ice cold slush pond. Best Costume or Trick is at stake, so don't forget to make it a crowd pleaser!
First Nations Winter Feast & Performance
One of our favourite Whistler events is hosted at the Squamish Lil'wat Cultural Center, which is a cultural experience in and of itself. The First Nations Winter Feast and Performance takes place every Thursday and Sunday at 5:45 PM from December 13 to April 18. This culinary feast is influenced by the Northwest Coast, with freshly baked bannock, three sisters butternut squash soup, cedar plank salmon, braised bison short ribs, roasted sage chicken, locally-sourced vegetables, and more. For those of age, there are also Indigenous World Winery wines and local craft beer. Throughout the evening, performances are led by the SLCC's Cultural Ambassadors and the Wells Family from the Lil'wat Nation. This evening truly delivers in regards to culture, performance, and a culinary experience. For more information and to book your tickets, visit https://slcc.ca/feast/.
As you can see, there's no shortage of reasons to plan your trip, ski enthusiast or not. We offer a vast array of rental properties all over Whistler, ensuring a variety of options to suit whatever needs your friends and family desire. Check out www.holidaywhislter.com to book your rental with us today.