There's no wrong time to visit Whistler during the winter, but there are perks to different months throughout the season. Whether you're looking for the ultimate Christmas in a winter wonderland or searching for deep powder, we have our tips on when to come to Whistler.
Early Season
Running from opening day until the kids are out of school for Christmas holidays, early season is one of my favourite times of the year. With the opening of the mountain, the energy around town is electric without being too busy, and you'll enjoy some of the best deals of the season. Learn more about our early season availability.
Holiday Season
Christmas in Whistler is unbelievably magical. Our town gets decked out in thousands of Christmas lights, and holiday atmosphere is unbeatable. The holiday season is also one of our busiest times of the year. A large chalet like the Horstman Chalet 3 is the perfect rental for a large family Christmas in Whistler. Don't wait on booking your accommodation or you could be out of luck.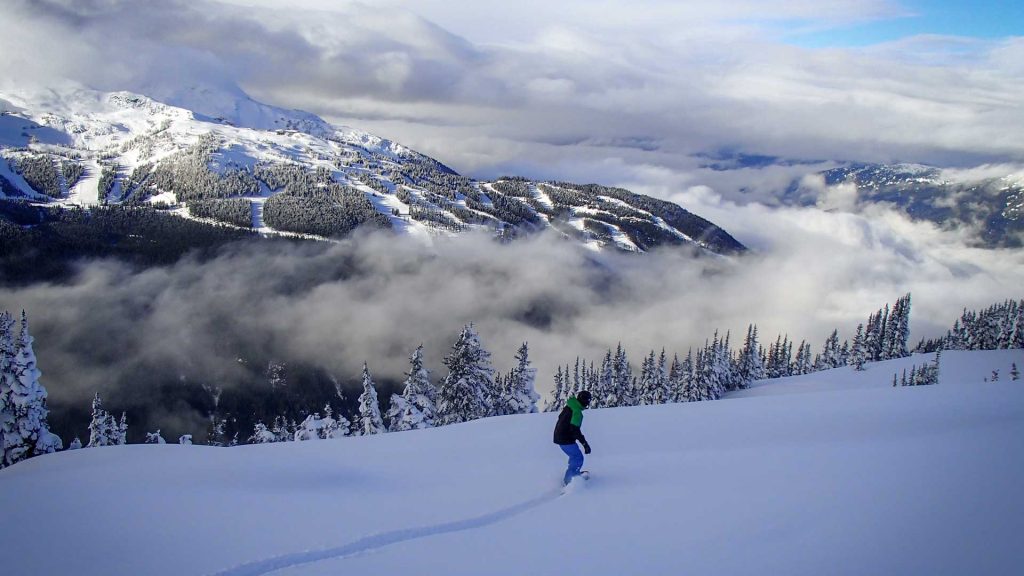 Mid-Winter
If prime conditions are at the top of your vacation wish list, then mid-season is for you. By mid-season the base is deep and pow days are plentiful. For maximum flexibility we recommend a ski-in, ski-out property like The Aspens. You'll love walking being able to just walk out to the slopes in the morning, and the slope-side pool is the perfet place to recover your ski legs.
Late Season
With one of the longest ski seasons in North America, there is still plenty of good skiing in the spring in Whistler. The long warm days are ideal for making the most of your time on the slopes. Spring is also the ultimate dual sport season. While there is still plenty of snow on the slopes, our warming valley opens up opportunities for walks by the lake, and hiking on one of our many trails.
Still not sure when to visit? We're always here to help answer your questions and assist you in planning your ideal getaway. Give us a call at 1-877-697-7776 to speak to talk to one of our vacation experts today.
[scu name="phoneemail" style="hideit"]