There's no wrong place to stay in Whistler, but there definitely is the most ideal location for your winter getaway. Depending on what you're looking to do and how many friends or family are joining you will determine what area of Whistler fits the bill. We've put together descriptions to take the guesswork out and help you find a rental location perfect for your dream Whistler holiday.
Benchlands
If hitting the slopes early from a ski in and out location makes your heart skip a beat, Benchlands is the place for you. You'll have direct access to the new, high-speed Blackcomb Gondola right out your door in the morning. This quiet area surrounds the Upper Village, and is just a free transit ride away from the Main Village.
After a day spent making memorable turns, you'll have access to everything from five star dining to the coziest Pub in Whistler within walking distance. The Benchlands are perfect for groups of friends or families who want to make hitting the slopes the focus of their stay.
Suggested Rentals:
Blueberry
For views of Whistler and Blackcomb mountains, it's hard to beat staying in Blueberry Hill. In the morning you have a view of the fresh snow on the mountains. At night, the twinkling lights of the snow guns and groomers make a great backdrop for your dinner. This area is ideal for those who want to be close to the village while still being able to get away from the crowds.
Our spacious rentals in Blueberry are perfect for larger group getaways and family vacations. With the Village just a 15-20 minute walk or a quick drive away, you'll have all the amenities needed to suit anyone on your holiday.
Suggested Rental:
Creekside
For those wanting to have it all without the bustle of the Main Village, Creekside is a prime location. The historic home to skiing in Whistler, Creekside offers a great mix of easy lift access at a slower pace than the Main Village. While smaller, Creekside has no shortage of amenities, with its own lift, a grocery and liquor store, coffee shop, fine dining and bars. You could spend your entire holiday in Creekside without ever needing to leave the area. Check out exquisite dining at Rim Rock Cafe, or for a more casual experience Dusty's is a local favourite for live music, food and dancing in ski boots.
If you have any non-skiers in your group, or if you need a rest day, there's plenty of off-hill fun in the area. You'll have easy walking access to lakes, spas, parks and shopping. What's even better, it's just a short 10-minute drive to the Village if you crave expanded options for nightlife and shopping.
Suggested Rentals: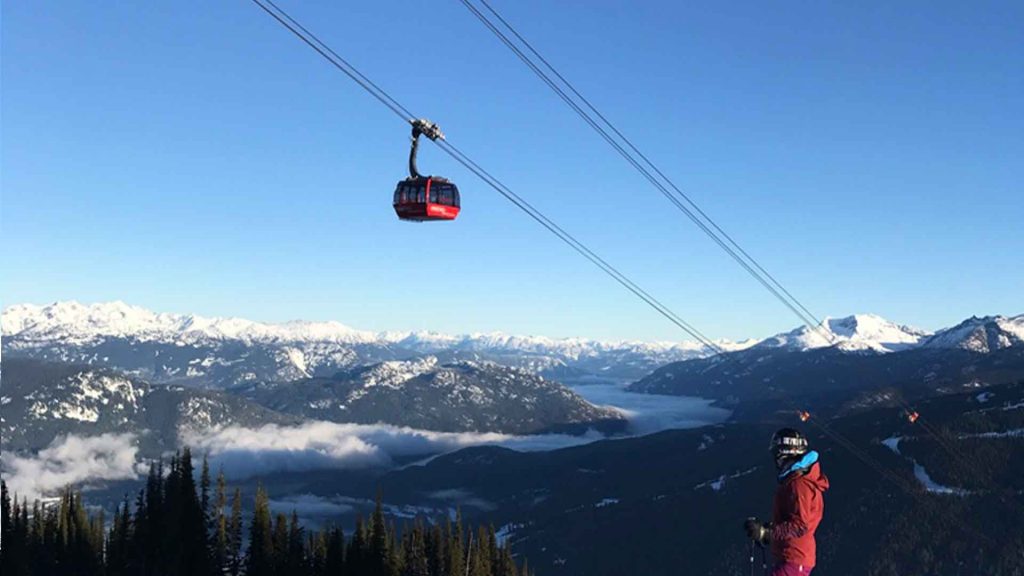 Taluswood
Cozy dinners at home, fireside card games, and the thrill of skiing right out your door are just a few features Taluswood has to offer. Located slopeside above the Creekside Village, Taluswood combines a private location with a local feel. Just down the slopes from your rental you'll enjoy the Creekside Gondola (known for smaller lineups) to take you up the mountain. At the end of the day, enjoy Dusty's Bar and BBQ for après or Creekside Market to stock up for family style dinners.
Suggested Rentals:
Main Village
If you don't want to miss a minute of the action, staying in the Main Village is ideal for you. You'll be steps away from the chair lifts for easy hill access in the morning, and effortless travel home when you're done for the day. After skiing and a little hot tub relaxation, hitting the town for shopping, dining, or nightlife is a breeze, no designated driver required.
Suggested Rentals:
Village North
Home to a wide variety of rentals, accommodations in Village North cater to anyone looking to experience Whistler. From couples looking for a romantic getaway ,to a multi-family holiday that needs space to spend time together, Village North delivers. It's tucked away from the Main Village, but still within walking distance. If you're too tired to walk, don't worry, it also features a free shuttle to the ski lifts. Village North allows you to partake in the energy of the village, as much or as little as you want, with ease.
Suggested Rentals:
We hope this gives you a better idea of where to stay for your Whistler holiday. If you still need help deciphering, call us toll free from North America at 1-877-697-7776 or 1-604-932-2038 for International. Mind made up and ready to book? Visit us online at www.holidaywhistler.com to secure your holiday rental today.