Whistler in the summer boasts of incredible events, no matter what your interests are. Typically known for its epic winters, with the largest ski area in North America, you might have not considered visiting Whistler in the summer. There are unlimited reasons to enjoy this mountain town year-round. No matter what makes you tick, Whistler offers a wide variety of summer events you won't want to miss.
Tough Mudder – June 15 &16
Ready to challenge your fitness in one of the most exciting ways? Start training, grab your team, and sign up for Tough Mudder Whistler. The race offers a long or short course option. Regardless of what you pick, you're sure to be challenged via running, obstacles, and teamwork.
The Tough Mudder takes place in the legendary Callaghan Olympic Park south of Whistler. As there are no accommodations in the Callaghan Valley, we recommend taking advantage of staying in Whistler Village to celebrate your team's muddy accomplishment. With plenty of restaurants, bars, and nightlife, you'll have more options than you could possibly explore in a weekend. Here are our top spots within walking distance to the Main Village:
Powderhorn 309 – Located in the heart of the Upper Village, this unit Sleeps 8, has a rooftop hot-tub, and a private deck with a BBQ. It's also only a 12 minute walk to the Main Village, or a free shuttle ride away.
Telemark 25 – With only a 2-3 minute walk to the Main Village, this newly renovated accommodation is ideal for larger groups wanting to be close to all the action.
Carleton Lodge 506 – Want to step out your door, straight into the Village? This unit's prime, central location is perfect for a group of 4-6 people.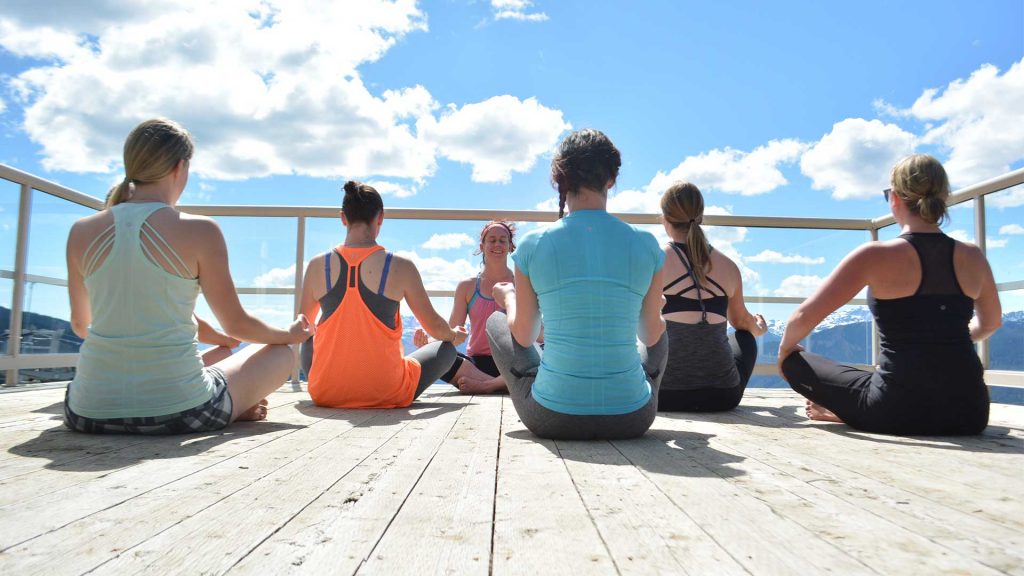 Wanderlust – August 1st – 4th
One of our favourite Whistler events is Wanderlust Whistler. This festival is focused on mindful living, and is a yogi's dream manifested. With world renowned instructors, guides, chefs, musicians, and artists, you won't leave this weekend the same. The lineup for this festival is diverse, extensive, and jam packed. You can learn more about the festival and activities here.
With Wanderlust primarily taking place in and around the village, it's hard to pick a wrong home to rent. We've focused on highlighting accommodations within walking distance to everything and with kitchens so you can cook healthy meals at home.
Snowy Creek 16 – If you're traveling with a large group of yogis, this is the ultimate accommodation. Modern interior, space for 10 people, and plenty of room for cooking and resting, this unit has everything you need and only a 3 minute walk from the Village.
Hearthstone Lodge 14 – With a view over the Village Square, this unit is newly renovated and sleeps up to 6 people.
Carleton Lodge 206 – For a smaller band of yogis, this unit is perfect for up to 4 people and is conveniently located in the center of the Main Village.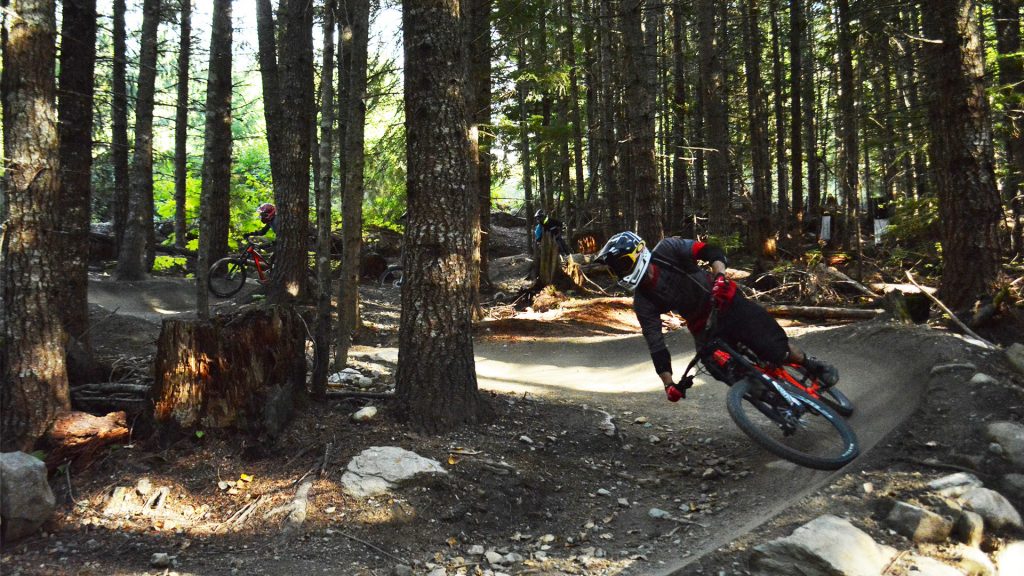 Crankworx – August 9th – 18th
Need we say more? Crankworx is the ultimate bike festival that happens to be born and bred in Whistler, BC. World class trails, riders, competition, and parties, this is a must do for any bike enthusiast. You can enter open events, like the Ladies Only A-Line Session or Kidworx, or sit back and watch the pros throw down all the tricks at the legendary Red Bull Joyride.
Simply put, the energy in the village during Crankworx is completely electrifying. If you're wanting the full experience, we recommend staying in or around the main village so you're close to all the action. Assuming you'll be bringing your bike, we picked out some of our favourite locations near the Village with garages and plenty of space for sleeping and cooking.
Cedar Hollow 11 – Situated under the Excalibur Gondola and walking distance to the village, this location is perfect for a larger group wanting to be close to the bike park. A garage, private hot tub, and plenty of room for cooking at the house makes this a biker's dream.
Northern Lights 21 – Located just above the top of Whistler Village, you'll be seconds from the lifts and all the events. This unit sleeps 9 and has a private hot tub, perfect for relaxing at the end of a big day on the bike.
Telemark 21 – A private garage, 2 minute walk to the lift, and plenty of space for a larger group, perfect for a crew of mountain bikers.
Whistler Village Beer Festival – September 14th & 15th
When you hear the term beer connoisseur, do you immediately identify with the phrase? If so, the Whistler Village Beer Festival (WVBF) might just be the festival for you. The WVBF is September 10 -15th, with the main events on the 14th and 15th. You'll be able to taste BC craft beer, sample food and beer pairings, and be entertained by live music. For more information as the schedule develops you can check out their website here.
Most likely, attending a beer festival basically means you'll be sans car all weekend. We picked units for you that are walking distance to the festival, food, and shopping.
Village Penthouse – For the ultimate village accommodation, the Village Penthouse boasts of a prime location, sleeping space for 14, a private sauna, steam room, and hot tub.
Fitzsimmons Walk 1 – If you're looking for a 5-star experience, this is the ideal rental property. With top of the line fixtures, fine furnishings, and a deck with a private hot tub and BBQ, this unit has all the luxuries you could want.
Hearthstone Lodge 19 – Prime views, top of the line amenities, and a private hot tub are just a few features of this unit. Located centrally in the Village, it's perfect for a smaller group looking to enjoy the WVBF.

We hope this list inspires you to explore Whistler this summer. If you need help with booking your ideal accommodation or setting up any reservations through our concierge service, please email us at info@holidaywhistler.com or call us at 1-604-932-2038.