Ready to plan your Whistler Winter holiday? Getting organized and planning your vacation list for holiday is the exciting precursor to all the fun you'll have in Whistler. Preparing for a ski holiday takes a bit more preparation on the front end, so we've come up with a list of essentials to make planning easy for your vacation.
1. Waterproof Outer Layers
As locals, we love that we have the nickname the Wet Coast, as this means deep snowpack for skiing and lush vegetation year round. Whether skiing is at the core of your vacation in Whistler or not, outer layers made out of Gortex will become your best friend. Depending on the time of year you arrive, the valley forecast can call for rain, while the mountain is getting blanketed with snow. The snow is also generally more dense than that of the Canadian Rockies, so you'll be happy to have the protective waterproof layers while you're skiing with fresh snow falling. Gortex is optimal for long day
2. Warm Base Layers
Base layers are key for winter in Whistler. Making sure you have a warm, moisture wicking layer next to your skin is paramount to staying warm and dry. Similar to our recommendation of Gortex for your outer layer, these are great to wear on and off the ski hill. Throwing a pair of IceBreaker Merino tights under your casual wear will keep you comfortable walking around the Village and taking in the sights. We highly recommend your warm layers have moisture wicking properties for a day of skiing. A damp layer next to your skin is the quickest way to end a ski day early.
3. Helmet
Don't ski without it. While it is technically optional to wear a helmet in the resort, we highly recommend you don't take the risk of not wearing one. Even the most competent skiers can make a mistake and you can't assume everyone around you on the hill is a strong skier as well. Always protect your brain, it's important!
4. Goggles
With the varying weather in Whistler, goggles are a must if you're skiing the resort. Bluebird days become more common in the Spring, but if you're arriving before then, you'll want to be prepared for potentially overcast days and lots of snow!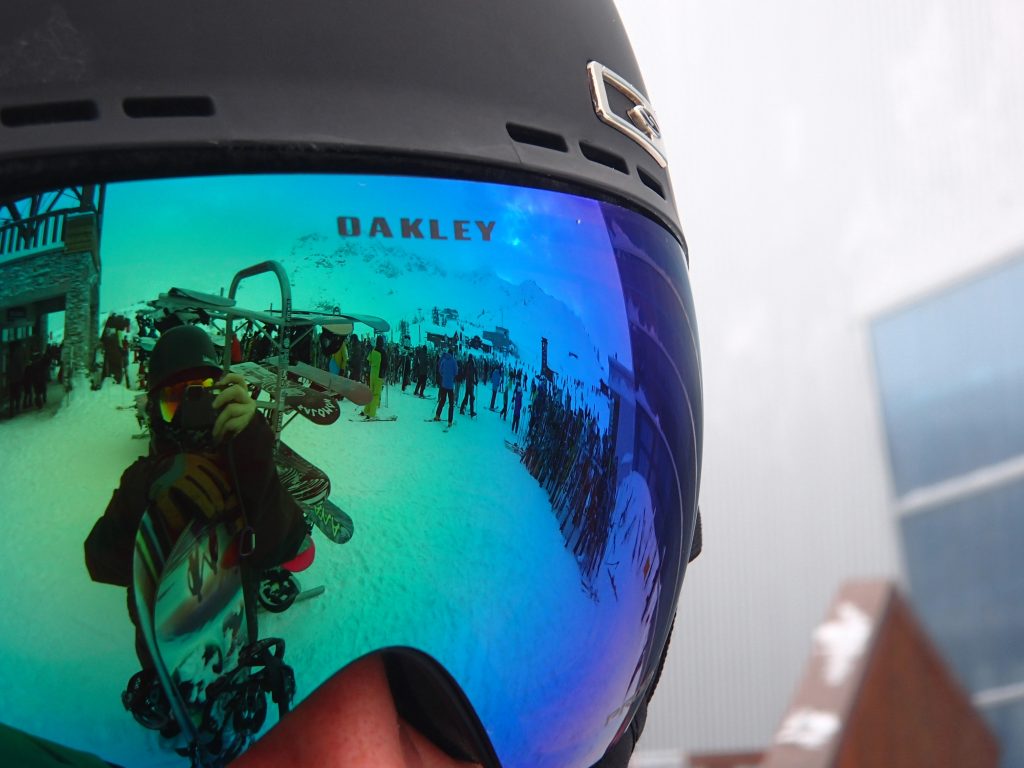 5. Waterproof Shoes
You'll be so happy walking through the winter wonderland of Whistler with a pair of waterproof shoes. While the municipality does a great job of keeping the Village Stroll and walkways clear, you'll want to come prepared for walking through snow and slush. A pair of boots with waterproof properties and a warm liner are ideal. We recommend something similar to a classic Sorel boot.
6. Mid Layers
We've talked about the outer layers and base layers, but what about the in between? To help with space while packing and overall comfort once you arrive in Whistler, we recommend bringing several warm, yet lightweight mid layers. A mid-weight down filled layer is ideal to wear under your Gortex layer. Something similar to The North Face Summit L3 Hoodie is perfect to keep you warm on and off the mountain.
7. Ski and Board Equipment
To make the travel easier, we recommend renting your skis or snowboard once you get to Whistler. With unlimited shops carrying all the top brands, you'll easily be able to find the right skis or board for you. This is also a great time to test out different gear if you're looking to purchase a new set up. To make your vacation easier, you can let us handle setting up your rentals in advance through our concierge services. We can even organize to have your fittings done in home, so all you have to do is ski out the door.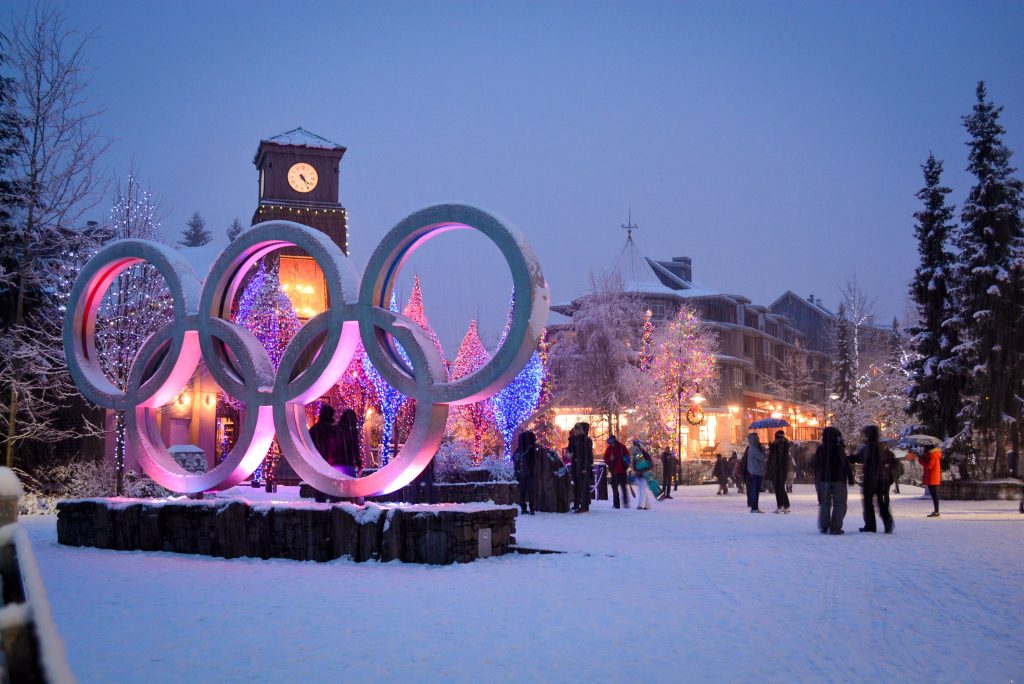 8. Casual Wear
We use the term casual wear for a reason. Whistler is known for its laid back vibe. Most everyone in Whistler dresses for practicality and the weather, and typically loves a good flannel. Even if you're looking to dine at some of the higher end restaurants in Whistler, you'll notice the dress code isn't strict. Dress for comfort and warmth as your #1 priority, and throw in the style aspect as #2, not the other way around.
9. Bathing Suits
If you're staying with us at Holiday Whistler, most of our units have access to a hot tub so don't forget to pack a bathing suit! You'll absolutely love relaxing at the end of a big day on the slopes in a hot tub. If you need help finding an ideal location for your Whistler Holiday, you can browse our luxury accommodations here.
10. Accessories
And last, but definitely not least, make sure you bring gloves, a toque, scarf or buff, and any other item to keep you toasty and warm. Gloves, again, should be waterproof to make sure your hands stay warm and dry all day outside. We also recommend bringing Hot Hands with you, or you can easily purchase them at any of the shops in Whistler. These little bundles of warmth can make the coldest day feel cozy.
We hope this helps you plan your Whistler Winter holiday a bit better. If you're in the early stages of planning and not sure where to stay for your Whistler holiday, check out our blog here for more tips. You can also contact us for expert advice and planning your vacation.