Fall in Whistler is the unsung hero of times to visit this outdoor wonderland. Fall is what locals call the "shoulder season", where the pace of the Village slows down. You can take advantage of all the shoulder season deals, great prices and availability on accommodations, and still enjoy all the mountain has to offer by way of sports and activities.
Best Prices, Best Availability
One of the biggest draws to come to Whistler in the Fall are the great prices on food and accommodations. Since the town is typically more quiet, businesses offer specials for locals and visitors alike. There is also the chance to book the best accommodations that are typically booked up. Theses reasons make shoulder season the perfect time to save and get the most out of your Whistler holiday.
Dine like a Queen (or King) on a Budget
Whistler boasts of award winning restaurants and local BC wines to match. During the high season, these exclusive dining establishments are more difficult to get into and will take a large chunk of your vacation budget. While worth it to some, if you're wanting to experience all that Whistler has to offer without breaking the bank, the shoulder season is the ideal time to come. You can find incredible deals at Araxi, Basalt, and the Rimrock Cafe. Each of the restaurants come with a truly memorable dining experience: great atmosphere, delectable food, and impressively crafted cocktails and local wines. The easiest way to keep an eye on local deals is by checking out whistlerbites.ca, which keeps up with all the happy hour and shoulder season deals.
Stay in the Most Coveted Accommodations
Shoulder season not only means the prices are lower on accommodations, but you'll also have a wider breadth of exclusive homes and condos to choose from. Here are some of our favourite places to stay in Whistler during the Fall.
1. Northern Lights 21 – This dream location is located within a 3 minute walk from the Whistler Village lifts, restaurants, and grocery store. Sleeping 9 people and with a spacious layout and private hot tub, you'll love relaxing at the end of a big day exploring the mountain.
2. Taluswood Ridge 21 – This unit is perfect for a smaller group of up to 6 people located in the Creekside area of Whistler, which you can learn more about here. This luxury home is a true ski in/ski out located slopeside with a private hot tub for relaxing at the end of the day. There's room for two cars at this location, making the 7 minute drive to the Main Village a breeze if needed.
3. Powderhorn 309 – Sleeping 8, this spacious condo in the Benchlands is perfect for a larger family. There's a common space rooftop hot tub, and all the amenities you'll need to cook at home and enjoy grilling out on the deck in the evenings.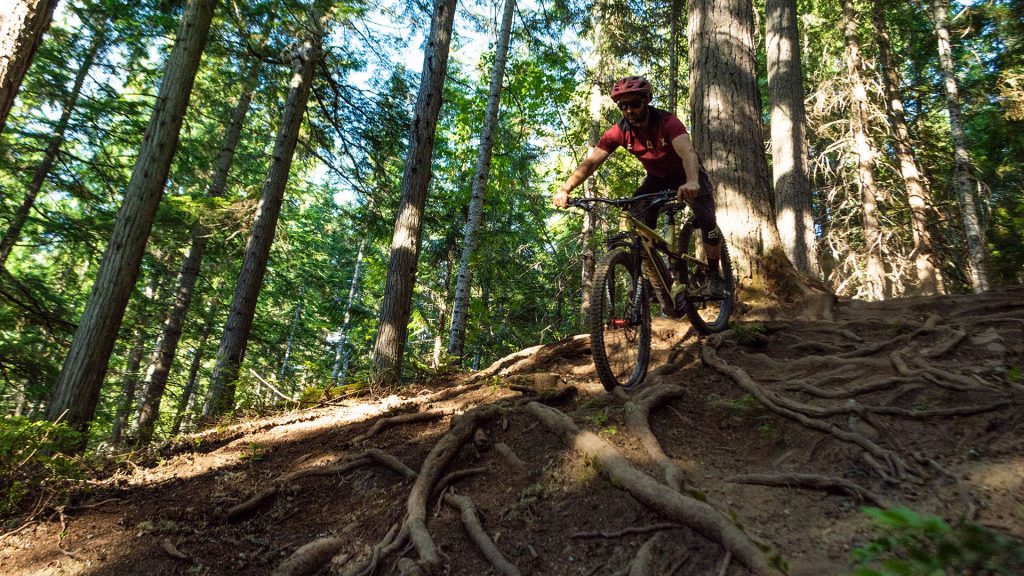 Fall Activities
During the shoulder season, there's no shortage of activities to keep you busy and active outside in this beautiful mountain town. You'll be able to get epic mountain views, enjoy hero dirt for mountain biking, or fish in the beautiful mountain rivers or lakes. The issue isn't what to do, it's how do you fit it all in?
1. Mountain Biking
If you love mountain biking, you'll absolutely love Whistler in the Fall for riding. The Whistler Mountain Bike Park stays open until Canadian Thanksgiving, and in our humble opinion, this is the best time to take advantage of the trails in the park. If you're more keen on earning your turns, the world-renowned trails in the Valley are in prime condition. If you're curious about where to go and tips for a mountain biker's stay in Whistler, you can check out our blog here.
2. Hiking
Low hanging mist through the valley and lush green trees peppered with stunning reds and yellows make for an incredibly beautiful backdrop for hiking. If you visit before October 14th, you can take advantage of using the lifts up the mountain to access high alpine hiking. Regardless of the time you come, there are more hiking trails around Whistler than you could tackle in a lifetime. You can take advantage of advanced hikes from the valley into the alpine, like Black Tusk, or lower elevation hikes like Rainbow Lake, Train Wreck, and Lost Lake. Check out our hiking blog here for more insight.
3. Fish in Fresh, Mountain Streams
Just because it's a bit chilly outside, doesn't means enjoying the mountain rivers and lakes is over. You can have a professional guide from Whistler Fishing Guides take you on a fly fishing adventure, surrounded by the lush and beautiful surroundings of the Whistler Valley. In September, October, and November, you can fish for Salmon, Rainbow Trout, and Dolly Varden Char under the wings of a professional guide.
4. ATV Rides
If you want to explore the mountain during shoulder season, one of the best ways to do this is via four wheels and a guide. Canadian Adventure Company offers anything from guided 4 wheeled adventures to Forest Bathing. Family friendly to advanced excursions, there's something anyone will enjoy.
5. Bungee Jumping
If you want a little thrill in your trip, you have to check out one of Whistler's best year-round operations, Whistler Bungee. Safely jumping off a bridge and taking in the views (upside down) of the Checkamus River will be a memory you won't soon forget.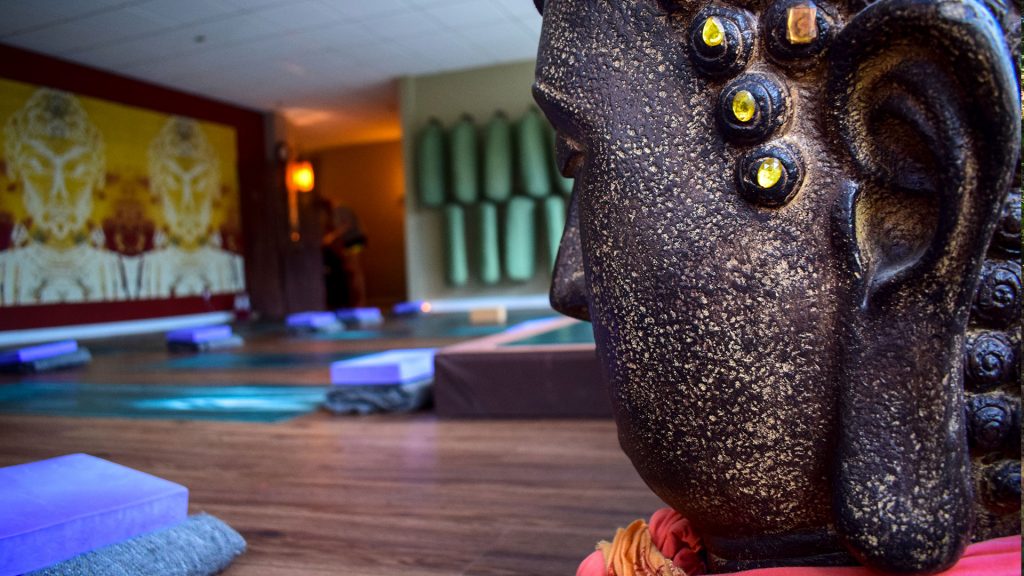 Rest Well
While there's plenty of activities to keep you busy, strolling through the quiet Whistler Village will definitely be good for the soul. The quiet mountain town, beautiful mountain views, and plenty of activities to de-stress you will leave you feeling rejuvenated.
1. Scandinave Spa
For the ultimate, relaxing experience, save an afternoon for the Scandinave Spa. This is a unique hydro-therapy experience, using hot and cold baths to soothe tired muscles and rejuvenate the soul. The baths are set in a peaceful and natural environment, allowing you to truly hit the reset button. In addition to the traditional Scandinavian baths, they also offer a variety of massage treatments for the ultimate experience.
2. Float Therapy
For a truly relaxing experience, you can try out float therapy, located in the Creekside area of Whistler. Altitude Fitness boasts as the state of the art gym facility in Whistler and has Whistler's only float tank. Float tank therapy is a unique experience if you haven't tried it before. You'll be in a dark room, or with LED lights simulating the night's sky, floating on a water and salt solution to emulate a feeling of weightlessness. You can read more about the various benefits on the Altitude Fitness page.
3. Yoga
For those who want to stretch out and reap the benefits of movement therapy, Whistler has two incredible yoga studios. Yogacara is a peaceful studio located in the heart of Whistler Village. They offer classes everyday, heated floors, and provide lululemon yoga mats for you to use (so no worries if you left yours at home). YYoga is the second studio located in Function Junction, about a 10 minute drive south from the Main Village.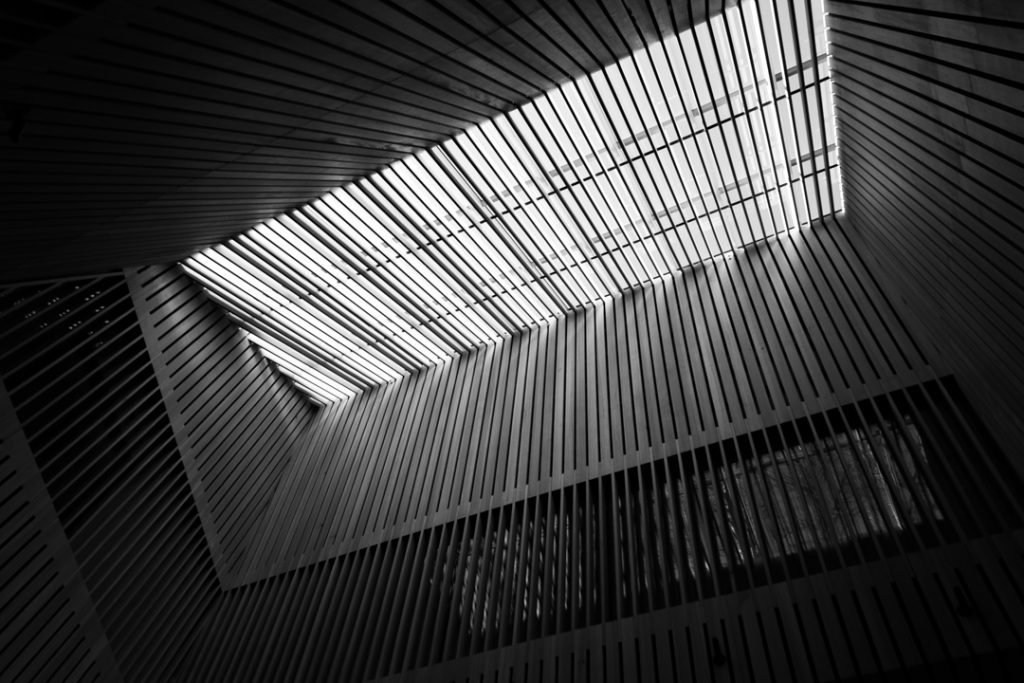 Events and Art
Whistler in the fall and the beginning of winter offer some of the best events and opportunities to see the art galleries and museums. Whether it's a rainy day activity or the focus of your stay, you'll be sure to love the rich culture Whistler has to offer.
1. Cornucopia
For the epicurious, you'll want to make Cornucopia the cornerstone of your stay. This event runs from November, 7th – 17th, and was voted "Best Wine Festival/Event" in The Georgia Straight 2019 Golden Plates awards. Even if you can't commit to the entire event, you can pick and choose anything from wine seminars to signature tastings to amplify your experience in Whistler.
2. Whistler Film Fest
If you're visiting Whistler at the end of Fall, right after the slopes open, you should take advantage of the Whistler Film Festival. Showcasing World and Canadian film premiers, you'll be able to see some of the best indy films first. The festival runs from Dec 4th – 8th, and you'll be able to enjoy not only the films but events and parties celebrating the art of film.
3. Art Galleries
If it happens to rain on your shoulder season excursion to Whistler, don't fret. There are plenty of art galleries to keep you entertained. The Audain Art Museum shares 3 special exhibitions per year, showcasing a variety of mediums, artists, themes and time periods. The Squamish Lil'wat Cultural Centre is dedicated to the history and culture of the First Nations people. You can take a guided tour, browse the gift shop, and enjoy a short film diving about the First Nations people. For more information on art galleries and museums, check out Arts Whistler's website.

Let us help you plan your Whistler vacation by booking with us today at www.holidaywhistler.com and take advantage of our concierge services. We can help you secure your perfect vacation rental, as well as set up any activities for your stay. Specific questions or want to book over the phone? Call us at 1-877-697-7776.