Whistler is one of the most magical places to spend a winter. From our snow-capped peaks to frozen lakes, our town is the ultimate place to enjoy winter activities. We've put together a list of our favourite winter activities that you'll love on your next visit.
Snowmobiling
Snowmobiling is a great way to explore more of Whistler's pristine natural environment. You and your kids can venture out together with a guide to show you the way. Some companies even have child-size sleds and a specially designed course so they can try driving solo.
From $109/person
Call us at 1.877.697.7776 to book
Dog Sledding
Take your kids on a winter adventure they won't soon forget. Besides being absolutely adorable, our local sledding dogs love to run and play on daily tours. You're going to want to pack a camera for this one, the photos of your kids with these fluffy pups are priceless.
From $189 for adults, $99 for kids
Call us at 1.877.697.7776 to book
Snowshoeing
Like hiking in the summer, snowshoeing is a great way to spend family time in Whistler. Join a tour and you'll not only get the gear, but a guide to show you the way and teach you about local wildlife.
From $89 for adults, $59 for kids
Call us at 1.877.697.7776 to book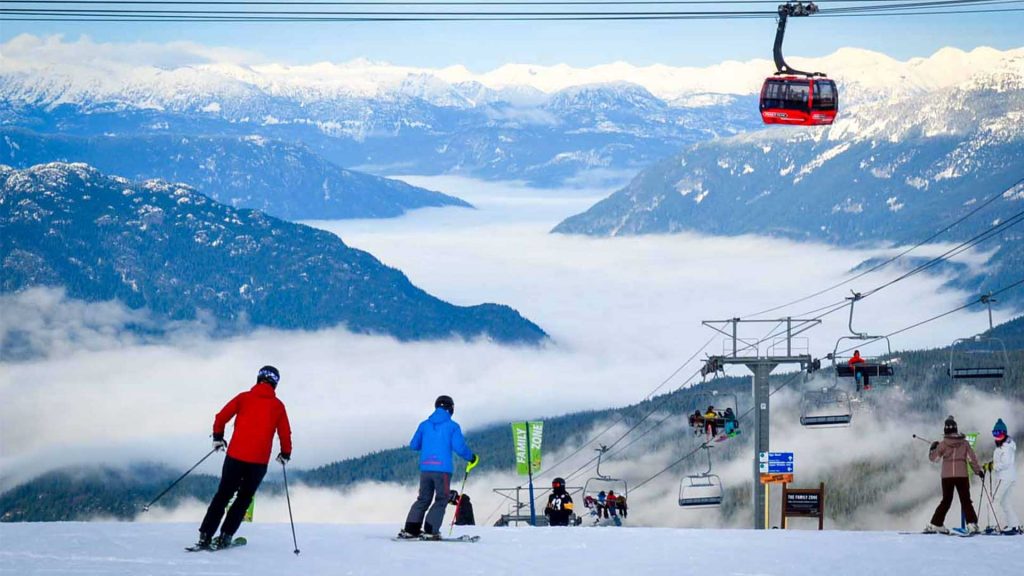 Skiing & Snowboarding
If you're visiting Whistler in the winter you're probably here to do at least a bit of skiing. To help make it easy to get to and from the slopes we offer village center and ski in ski out accommodation options. To further take the guesswork out of booking we arrange lessons and rentals for your whole family.
Ice Skating
Lacing up some skates for a spin on the ice is a classic winter activity. In the winter Whistler's Olympic Plaza becomes a winter wonderland with snow sliding, coco, and a big beautiful skating rink. Don't worry if you don't own skates, they have rentals right at the rink. Just make sure to dress cosy warm, and don't forget gloves and good socks.
If you're looking to try any of these Whistler activities while you're here give us a call at 1.877.697.7776 and we can help arrange your bookings and answer any questions you might have.